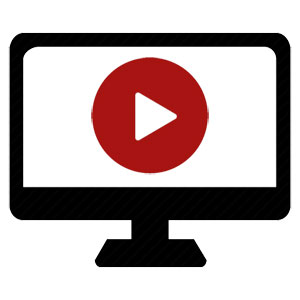 If you are unable to attend in person, we invite you to tune in to watch our live broadcasts! See More »
---

We are so bound up in our problems that we cannot see the truth that we are loved extravagantly. We have come to see, God more often as judge and jury and not as Father and Lover.
Read more »
Special Announcements and Upcoming Events
Make your 2020 Stewardship pledge today! »
Weekly E-mail Newsletter

Subscribe to our weekly parish email newsletter »
See the latest announcements »

Please consider a donation to St. Mary's Church to help support the ministries and work of our community. Donate now ».
Spiritual Quotes
A Prayer for Today
St. Isaac the Syrian (613-700 CE)

Lord Jesus Christ, King of kings,
You have power over life and death.
You know even things
that are uncertain and obscure,
and our very thoughts and feelings
are not hidden from you.
Cleanse me from my secret faults,
for I have done wrong and you saw it.
You know how weak I am,
both in soul and body.
Give me strength, O Lord, in my frailty
and sustain me in my sufferings.
Grant me a prudent judgment, dear Lord,
and let me always be mindful of Your blessings.
Let me retain until the end, Your grace that
has protected me until now. Amen
Upcoming Services and Events
Service Schedule and Calendar

Sunday Orthros - 8:45 am
Sunday Divine Liturgy - 10:00 am
Great Vespers - Varies (one Saturday each month) 5:00 pm
Confessions - By appointment
November 24, 2019 - by Fr. Antony Hughes
I think this is the point of this Gospel reading. The lawyer knew himself in terms of the labels that defined him in the world: a faithful, law-abiding Jew, a lawyer, a rich man, etc. And yet what truly defines us is not our labels and accomplishments, but rather our hearts and souls, that which is deep down inside of us.
Read more »

Read more sermons
from St. Mary Church »
Latest Photos
(23 photos)
(8 photos)