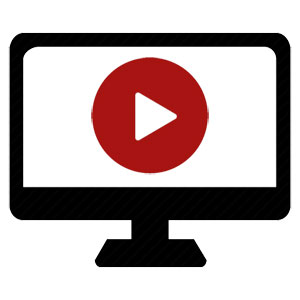 If you are unable to attend in person, we invite you to tune in to watch our live broadcasts! See More »
---

The idea of God descending from heaven far, far away misdirects us from the central truth that heaven is where God is and he is everywhere, in us, and surrounding us all the time. The Holy Spirit does not descend to us as much as he is revealed to be exactly where we did not think to look: within.
Read more »
Special Announcements and Upcoming Events
Christ is in our midst! He is and always shall be!

Make your 2018 Stewardship pledge today! »
Weekly E-mail Newsletter

Subscribe to our weekly parish email newsletter »
See the latest announcements »

Please consider a donation to St. Mary's Church to help support the ministries and work of our community. Donate now ».
Spiritual Quotes
Listen to your life. Listen to what happens to you, because it is through what happens to you that God speaks. It's in language that's not always easy to decipher, but it's there, powerfully, memorably, unforgetably.
- Frederick Buechner
Upcoming Services and Events
Sunday, July 29
12 pm
Tanglewood Outing- following Liturgy
Tuesday, August 14
4:30 pm
Vespers- Dormition
5:30 pm
Orthros/Lamentations
Service Schedule and Calendar

Sunday Orthros - 8:45 am
Sunday Divine Liturgy - 10:00 am
Great Vespers - 1st Saturday of the Month 5:00 pm
Confessions - By appointment
July 20, 2018 - by Teva Regule
As Christians, we are called to shine forth the Light of Christ in our own lives, illuminating the whole world with the love and compassion of our Lord. The Church gives us models to help guide us in this endeavor—the saints. They are human beings, recognized by the Church as witnesses to the Light of Christ in the world. This week, on July 20, we remember a modern saint—St. Maria of Paris (and those canonized with her)—to whom I would now like to draw our attention.
Read more »
June 24, 2018 - by Fr. Seraphim Solof
If we are to carry on the work of the prophet John the Baptist who was above all the servant of God, we have to speak the Word of God and we have to point people to God, and the only way that we can do that is if we let Jesus increase and us decrease.
Read more »

Read more sermons
from St. Mary Church »