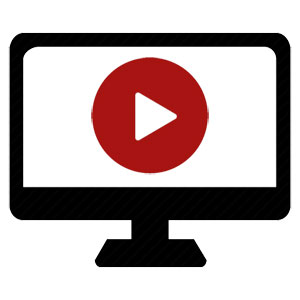 If you are unable to attend in person, we invite you to tune in to watch our live broadcasts! See More »
---

The Resurrection of our Lord reveals to us the truth that life cannot be conquered by death, nor light by darkness, nor goodness by evil. The core of everything is God. It has always been and will always be.
Read more »
Special Announcements and Upcoming Events

Make your 2018 Stewardship pledge today! »
Weekly E-mail Newsletter

Subscribe to our weekly parish email newsletter »
See the latest announcements »

Please consider a donation to St. Mary's Church to help support the ministries and work of our community. Donate now ».
Spiritual Quotes
Listen to your life. Listen to what happens to you, because it is through what happens to you that God speaks. It's in language that's not always easy to decipher, but it's there, powerfully, memorably, unforgetably.
- Frederick Buechner
Upcoming Services and Events
Service Schedule and Calendar

Sunday Orthros - 8:45 am
Sunday Divine Liturgy - 10:00 am
Great Vespers - 1st Saturday of the Month 5:00 pm
Confessions - By appointment
April 01, 2018 - by Fr. Antony Hughes
There were two processions occurring on Palm Sunday in Jerusalem: the Lord's entry in humility and lowliness on a donkey, a sign of peace, surrounded by a crowd of peasants and outcasts. The other procession was of military might and imperial authority.
Read more »
February 18, 2018 - by Fr. Antony Hughes
It is not our choice whether to be saved or not. It is done. It is finished. However, it is our choice whether or not we will choose to come to a knowledge of the truth. In other words, whether or not we will dive deliberately into the experience of what it means to be loved, forgiven, and saved and that comes only through an internal pilgrimage. Lent is a quiet time, a much slower time than is normal for most people. If we choose to acknowledge it, everything that happens directs us to look deeper and to live more deliberately and consciously.
Read more »

Read more sermons
from St. Mary Church »