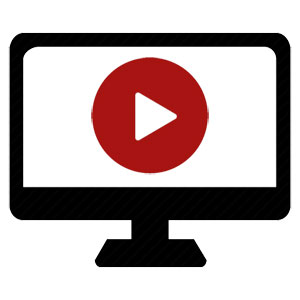 If you are unable to attend in person, we invite you to tune in to watch our live broadcasts! See More »
---

Orthodox spirituality centers on relationship. Beginning with the doctrine of the Holy Trinity our faith is imbued with an emphasis on personal connection with God and with one another. In a very real sense they are one and the same.
Read more »
Special Announcements and Upcoming Events
Christ is in our midst! He is and always shall be!

Make your 2019 Stewardship pledge today! »
Weekly E-mail Newsletter

Subscribe to our weekly parish email newsletter »
See the latest announcements »

Please consider a donation to St. Mary's Church to help support the ministries and work of our community. Donate now ».
Spiritual Quotes
How torturous is the 'churchly' language one must speak in church - the tone, style, habit. It is all artificial; there is a total absence of a simple human language. With what a sigh of relief one leaves this world of cassocks, and kissing and church gossip. As soon as one leaves, one sees: wet bare branches, fog which floats over fields, trees, homes. Sky. Early dusk. And it all tells an incredibly simple truth.
- Fr. Alexander Schmemann
Upcoming Services and Events
Sunday, December 16
11:30 am
Christmas Pageant
Monday, December 24
11 am
Vesperal Divine Liturgy
Service Schedule and Calendar

Sunday Orthros - 8:45 am
Sunday Divine Liturgy - 10:00 am
Great Vespers - Varies (one Saturday each month) 5:00 pm
Confessions - By appointment
November 18, 2018 - by Fr. Antony Hughes
No matter how hard we try, we suffer. Sometimes it even seems like the more we try the more we suffer. Resistance is futile and resist we still do! Suffering is a part of life and to deny that is to miss a good portion of it.
Read more »
November 11, 2018 - by Fr. Antony Hughes
The lawyer came to Jesus to put him to the test and then he found himself put to the test by Jesus. The Lord often did that. By answering a question with a question and following with a parable, Jesus sought to challenge and lead those he encountered to see God more clearly and discern more accurately their purpose in this world.
Read more »

Read more sermons
from St. Mary Church »