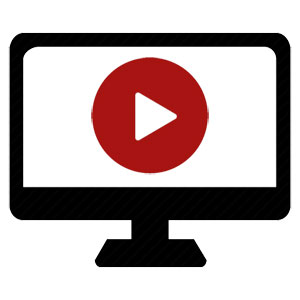 If you are unable to attend in person, we invite you to tune in to watch our live broadcasts! See More »
---

St. John Chrysostom's exquisite Paschal Sermon uses the Lord's parable of the Workers who come at various times and are paid the very same wage. That is not fair, of course, but grace has nothing to do with fairness. Grace is not fair, it is amazingly unfair. If that isn't Good News, then I don't know what is.
Read more »

Make your 2019 Stewardship pledge today! »
Weekly E-mail Newsletter

Subscribe to our weekly parish email newsletter »
See the latest announcements »

Please consider a donation to St. Mary's Church to help support the ministries and work of our community. Donate now ».
Spiritual Quotes
The Son is 'Life' (Jn. 14:6) because He is 'Light', constituting and giving reality to every thinking being. 'For in Him we live, move and exist' (Acts 17:28) and there is a two-fold sense in which He breathes into us (cf. Gen. 2:7; Jn. 20:22); we are filled, all of us, with His breath, and those who are capable of it, all those who open their mind's mouth wide enough, with His Holy Spirit.
- Gregory of Nazianzus
Upcoming Services and Events
Wednesday, August 7
6:30 pm
Paraclesis for the Dormition
Wednesday, August 14
4:30 pm
Vespers- Dormition
5:30 pm
Orthros/Lamentations
Service Schedule and Calendar

Sunday Orthros - 8:45 am
Sunday Divine Liturgy - 10:00 am
Great Vespers - Varies (one Saturday each month) 5:00 pm
Confessions - By appointment
July 14, 2019 - by Fr. Antony Hughes
Today we hear more about light and Jesus puts it directly and deliberately. The truth is, we are as he is, the light of the world. The darkness in us is illusion. It does not define us, nor can it, for we are created by God as light and as St. John puts it, 'the darkness cannot overcome it.' While this is a theological and anthropological statement, modern science has, once again, born witness to this truth in part.
Read more »
June 02, 2019 - by Dn. Jeff Smith
The most obvious is the need for power and control. The Pharisees want to preserve their own security, which is a basic human need. They want to preserve the consistency, the stability, the order and structure of their religion and their faith, all of which Jesus threatens by healing on the Sabbath. By calling Jesus a sinner for breaking the law, they are trying to preserve their sense of structure, which they feel crumbling before Jesus' healing power. The Pharisees desire to matter.
Read more »

Read more sermons
from St. Mary Church »