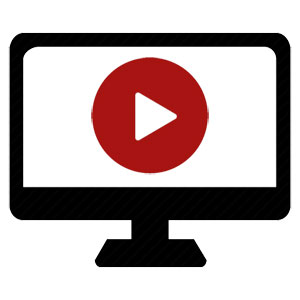 If you are unable to attend in person, we invite you to tune in to watch our live broadcasts! See More »
---

A significant element of Orthodox ecclesiology is that the Church Universal resides in her fullness in every local parish. This means that when we gather together, particularly for the Eucharistic celebration, the whole Church is present. Each local parish is not merely a part of the Church, but a manifestation of the Church entire.
Read more »
Special Announcements and Upcoming Events
Christ is in our midst! He is and always shall be!

Make your 2018 Stewardship pledge today! »
Weekly E-mail Newsletter

Subscribe to our weekly parish email newsletter »
See the latest announcements »

Please consider a donation to St. Mary's Church to help support the ministries and work of our community. Donate now ».
Spiritual Quotes
How torturous is the 'churchly' language one must speak in church - the tone, style, habit. It is all artificial; there is a total absence of a simple human language. With what a sigh of relief one leaves this world of cassocks, and kissing and church gossip. As soon as one leaves, one sees: wet bare branches, fog which floats over fields, trees, homes. Sky. Early dusk. And it all tells an incredibly simple truth.
- Fr. Alexander Schmemann
Upcoming Services and Events
Sunday, October 21
Special Olympics Awareness Day
11:30 am
Women's Club Bake sale
Saturday, November 3
6 pm
Young Adult Fellowship Night
Service Schedule and Calendar

Sunday Orthros - 8:45 am
Sunday Divine Liturgy - 10:00 am
Great Vespers - Varies (one Saturday each month) 5:00 pm
Confessions - By appointment
September 16, 2018 - by Fr. Antony Hughes
I like to speak about the transformation of the internal world for two reasons. First, so few do. And second because the only way to bring the light of Christ to the world is to become the light of Christ.
Read more »
September 09, 2018 - by Fr. Antony Hughes
True Christianity is edgy and radical. The Cross, writes Paul, is scandalous. The world could not bear the presence of Christ for long. He was a threat to the status quo and he still is. That is why the Church is never more alive than when She is despised and rejected as he was – never more faithful and true to the Gospel than when She speaks truth to power.
Read more »

Read more sermons
from St. Mary Church »