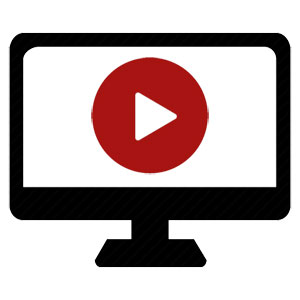 If you are unable to attend in person, we invite you to tune in to watch our live broadcasts! See More »
---

What is the difference between the one leper who was full of gratitude and the nine who were not? The one had eyes to see and ears to hear and a receptive and open heart, the others did not.
Read more »
Special Announcements and Upcoming Events
Christ is in our midst! He is and always shall be!

Make your 2019 Stewardship pledge today! »
Weekly E-mail Newsletter

Subscribe to our weekly parish email newsletter »
See the latest announcements »

Please consider a donation to St. Mary's Church to help support the ministries and work of our community. Donate now ».
Spiritual Quotes
If our thoughts are kind, peaceful, and quiet, turned only to the good, then we also influence ourselves and radiate peace all around us - in our family, the whole country, everywhere. This is true not only here on earth, but in the cosmos as well. When we labor in the fields of the Lord, we create harmony. Divine harmony, peace, and quiet spread everywhere.
~ Elder Thaddeus of Vitnovica
Upcoming Services and Events
Wednesday, March 6
7:30 pm
Parish Council Meeting
Sunday, March 10
Lenten Food Sale Deadline
Tuesday, March 12
6:30 pm
Little Compline w/Canon of St. Andrew
Wednesday, March 13
6:30 pm
Pre-Sanctified Liturgy followed by pot luck
Thursday, March 14
6:30 pm
Little Compline w/Canon of St. Andrew
Service Schedule and Calendar

Sunday Orthros - 8:45 am
Sunday Divine Liturgy - 10:00 am
Great Vespers - Varies (one Saturday each month) 5:00 pm
Confessions - By appointment
December 30, 2018 - by Fr. Antony Hughes
King Herod is not only an historic figure he is also a metaphor for a mind out of control, in other words, an impure mind. From impure minds come impure thoughts and from impure thoughts come suffering. We call it in Christian lingo sin. It boils down to this. Sin is anything that causes suffering in others or in ourselves. In the case of Herod his impure, out-of-control mind led to the massacre of innocent children.
Read more »
December 25, 2018 - by Fr. Antony Hughes
Tonight in the midst of holiday busy-ness, when the gifts are wrapped and the television is off, and the house is quiet , take some time to contemplate the mystery of the birth of the Son of God. Take a few deep breaths, let your mind take a rest from all its labors, and look deep into your heart. There you will find him knocking on the door. Tonight, why not open the door?
Read more »

Read more sermons
from St. Mary Church »