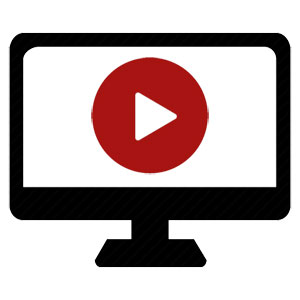 If you are unable to attend in person, we invite you to tune in to watch our live broadcasts! See More »
---

What kind of ripples are we sending into the world? During the long 90 years of her existence, the people of this community opened themselves and the church doors to everyone regardless of national origin or ethnicity.
Read more »
Special Announcements and Upcoming Events

Make your 2020 Stewardship pledge today! »
Weekly E-mail Newsletter

Subscribe to our weekly parish email newsletter »
See the latest announcements »

Please consider a donation to St. Mary's Church to help support the ministries and work of our community. Donate now ».
Spiritual Quotes
A Prayer for Today
St. Isaac the Syrian (613-700 CE)

Lord Jesus Christ, King of kings,
You have power over life and death.
You know even things
that are uncertain and obscure,
and our very thoughts and feelings
are not hidden from you.
Cleanse me from my secret faults,
for I have done wrong and you saw it.
You know how weak I am,
both in soul and body.
Give me strength, O Lord, in my frailty
and sustain me in my sufferings.
Grant me a prudent judgment, dear Lord,
and let me always be mindful of Your blessings.
Let me retain until the end, Your grace that
has protected me until now. Amen
Upcoming Services and Events
Saturday, November 23
9:30 am
Witness Program Retreat
Service Schedule and Calendar

Sunday Orthros - 8:45 am
Sunday Divine Liturgy - 10:00 am
Great Vespers - Varies (one Saturday each month) 5:00 pm
Confessions - By appointment
September 09, 2019 - by Fr. Antony Hughes
There are a number of characteristics that mark Christian spirituality. One of them is this: the Christian path is a first a way of descent. Most other spiritual traditions are about making an ascent. To be sure, St. Paul writes about ascending 'from glory to glory.' But first there must be a descent, for example, from the mind to the heart (in classical Orthodox terms). There are other descents as well.
Read more »
August 25, 2019 - by Fr. Antony Hughes
I don't think it was because the disciples and the father had no faith at all. In fact, Christ says explicitly that they had very little faith, I think it was because all of them had faith that was insufficient for the task at hand. I do not know if you know this, but there are stages of faith. Faith grows, changes, and matures or it lies stagnant and ineffective.
Read more »

Read more sermons
from St. Mary Church »