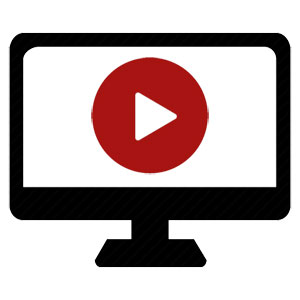 If you are unable to attend in person, we invite you to tune in to watch our live broadcasts! See More »
---

What is the difference between the one leper who was full of gratitude and the nine who were not? The one had eyes to see and ears to hear and a receptive and open heart, the others did not.
Read more »
Special Announcements and Upcoming Events
Christ is in our midst! He is and always shall be!

Make your 2019 Stewardship pledge today! »
Weekly E-mail Newsletter

Subscribe to our weekly parish email newsletter »
See the latest announcements »

Please consider a donation to St. Mary's Church to help support the ministries and work of our community. Donate now ».
Spiritual Quotes
If our thoughts are kind, peaceful, and quiet, turned only to the good, then we also influence ourselves and radiate peace all around us - in our family, the whole country, everywhere. This is true not only here on earth, but in the cosmos as well. When we labor in the fields of the Lord, we create harmony. Divine harmony, peace, and quiet spread everywhere.
~ Elder Thaddeus of Vitnovica
Upcoming Services and Events
Thursday, April 25
6:45 pm
Washing of the Feet
Sunday, April 28
12 am
Divine Liturgy-Midnight
1:15 am
Paschal Festivities following Liturgy
11 am
Agape Vespers (Baouth) @ St. John Dedham
Sunday, May 5
Metropolitan JOSEPH Visit
Service Schedule and Calendar

Sunday Orthros - 8:45 am
Sunday Divine Liturgy - 10:00 am
Great Vespers - Varies (one Saturday each month) 5:00 pm
Confessions - By appointment
March 24, 2019 - by Teva Regule
Worshipping God is not something we do on our own, but worshipping God includes our neighbor. God and neighbor are connected. Understanding the meaning of this parable from a more moral perspective gives us insight into how we can put our own faith into action.
Read more »
March 10, 2019 - by Christina Palis
Through this parable, the Church reminds us of what we have abandoned and lost and beckons us to find the courage to rise up from our exile and separation and to remember our true identity, that we are made in the image and likeness of God. In repentance, humility, and vulnerability, we can return home where God is ready and waiting to receive us with loving forgiveness and a joyful embrace.
Read more »

Read more sermons
from St. Mary Church »