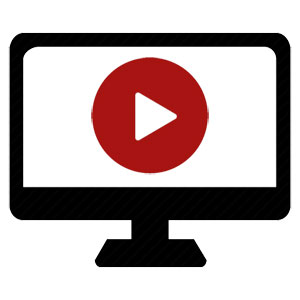 If you are unable to attend in person, we invite you to tune in to watch our live broadcasts! See More »
---

We need a path to follow or we get lost and a path that is well-lit so that we don't stumble and fall. The Way is the way revealed in Christ, the Word of God, and it is the way of death and resurrection.
Read more »
Special Announcements and Upcoming Events

Make your 2018 Stewardship pledge today! »
Weekly E-mail Newsletter

Subscribe to our weekly parish email newsletter »
See the latest announcements »

Please consider a donation to St. Mary's Church to help support the ministries and work of our community. Donate now ».
Spiritual Quotes
Listen to your life. Listen to what happens to you, because it is through what happens to you that God speaks. It's in language that's not always easy to decipher, but it's there, powerfully, memorably, unforgetably.
- Frederick Buechner
Upcoming Services and Events
Saturday, June 23
Parish Life Conference- St. John of Damascus
Sunday, June 24
12 pm
Potluck Picnic-following Liturgy
Service Schedule and Calendar

Sunday Orthros - 8:45 am
Sunday Divine Liturgy - 10:00 am
Great Vespers - 1st Saturday of the Month 5:00 pm
Confessions - By appointment
June 10, 2018 - by Bishop JOHN
When we forget that it is God working in us and us working in God, we put on all kinds of stress and pressure on ourselves to perform things that perhaps people aren't even expecting us to perform and for us to do.
Read more »
May 27, 2018 - by Dn. Jeffrey Smith
Rivers of living water will gush forth from our hearts, rivers of mercy, and rivers of healing, rivers of calm indwelling of the Holy Spirit. This is the promise, revealed today at Pentecost, in an outpouring of wind and fire and a proclamation of the Holy Spirit, promising, but on this day, it leads to a division about where Jesus comes from.
Read more »

Read more sermons
from St. Mary Church »